Recent donations:

Walter Guinness Charitable Trust
£500
Richmond Team Ministry
£200
Ashtead Rotary
£1000
Every Well Water Foundation
£38,500
Brentside High School
£1525
Angus Macfadyen's Channel Swim
£30,000
The Dragon School
£9,500
Forest School
£7450
Stuart Russell in memory of Lizzie
£14,000
Sherborne School
£6028
Harcros Chemicals Inc
£234,000
The Albion Trust
£57,500
Agricultural Central Trading Ltd
£10,127.44
The Ryklow Charitable Trust
£30,000
Gowerton School
£15,000
And of course many donations from individuals. THANK YOU VERY MUCH
| | |
| --- | --- |
| | £1,230,654 |



Click Here to see images from various fundraising events


A huge congratulations to Kate Davies who ran the London Marathon for us in an incredible 3 hours 38 minutes and has raised £2,657 for us.

Congratulations to 'The Infernos' at Holy Trinity Eltham who are well on the way to raising enough to buy a whole well. Pictured is the highly successful 24 hour sponsored cycle ride – well done and thanks to all who took part in it.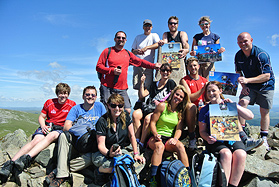 Gowerton school has just raised enough for their second well – congratulations and thanks to all involved in this magnificent fund raising venture. Pictured are some of the staff who successfully completed the Welsh Three Peaks challenge and climbed Snowdon, Cader Idris and Penyfan in a day. Pictures of the highly successful fun day on July 4th to follow.
We are pleased to announce we have funded our 100th well at Senwamatsana Primary School in South Africa!
Acknowledgments to Jess Brown who climbed Mount Kilimanjaro in the summer and raised over £600. John and Emma McGinty decided not to have wedding presents but asked for donations for us instead.
A huge thank you to all at Agricultural Central Trading Limited who chose us to raise money for in celebration of having been trading for 50 years, and who raised a magnificent £10,127.44 over the year. Thank you to all who contributed.
Chris Brennan, a former Marine and disabled veteran, and Celine Makolla, a biologist with a heart for children, are embarking on an overland journey across Europe and Africa to draw attention to charities that have made a personal difference in their lives. They are representing K9's for Warriors, Eagle Fund, Lawrence's Roundabout Well Appeal, and Help for Heroes.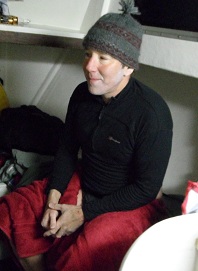 Huge congratulations to Angus Macfadyen who completed his cross channel swim on 11th July 2011 in 18 painful hours and 42 minutes. Angus has raised an absolutely incredible £30,000.
Have a look at his hugely entertaining website at www.channelangus.co.uk and watch a short film about his first attempt to cross the english channel here.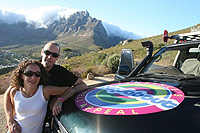 Well done to David Gittelson & Naomi Ruben who have driven from Cape Town to London and have exceeded their goal of raising £15,000 for LRWA. Read about their journey at www.thelongdrive.net.
Thanks to all at Safmarine for raising £15,000 during their Project Hercules day.
Well done to Alexa Harries who organised a sponsored run with her friends from school and raised £567.
Thank you so much to the Lawson family who have donated two wells in memory of Yvonne's brother, Les.
Thank you to Jane Adlem who is donating all proceeds from her wonderful children's photography
to us - see www.justgiving.com/Adlem-photography
Thank you to Bluesky Media, Swansea who designed our leaflets and set up this website free
of charge.
A massive thank you to Airmiles who donated two free flights which enabled us to visit
three of our wells in 2008, (to see some pics of our S.Africa trip click here), and to an executive at
Rolls Royce Plc who enabled me to visit Malawi in March 2011, by donating airmiles.
Thank you!!!